Camel Milk Skin Care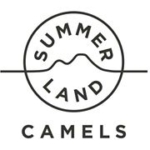 Long Business Description:
Farm Tours | Cafe | Skin Care | Camel Dairy | Camel Rides | Camel Products | Events
Cuddle a camel, enjoy a camel-cino and take a fully guided tour of our farm!  Summer Land Camels is Australia's first commercial scale, sustainable and ethical camel dairy.  Over 800 Australian Camels graze on our lush native pastures grown in our volcanic mineral rich soil. Sustainable production of Camel Milk and Camel Milk products are our passion at Summer Land Camels. We want our customers to experience the richness and beauty of our farm through our products.
Check our website and Facebook page for opening hours.
Business Address:
8 Charles Chauvel Drive, Harrisville
4307