Media & Publishing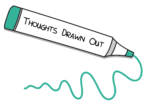 Short Business Description:
Thoughts Drawn Out are passionate about helping individuals and businesses connect with others through the practise of visual storytelling. We offer services in illustration such as visual 'strategy on a page' documents, maps and vision pictures. We also offer services in live scribing – the practise of having your event, conference or workshop captured in large-scale cartoon format as it is happening. We produce hand drawn 'explainer' videos, and hand drawn presentation packs to support your next keynote. If you are looking to build your own skills in visual storytelling we offer a range of workshop and presentation options too.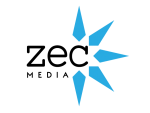 Long Business Description:
Zec Media is a boutique social media agency that provides:
– Social Media management
– Social Media marketing
-Workshops
-Online training
Kate Bennie, CEO and Founder of Zec Media is an award winning marketer and social media strategist based in Boonah. With clients throughout Australia and the US, she is passionate about helping businesses use the power of social media to grow their business and connect with their clients. Contact Kate to find out about upcoming events.